---
(っ◔◡◔)っ ♥ Hello!

♥
I'm Arcadia Page, a writer/artist who is into self-exploration, productivity, and the writing life. I'm also an avid reader who enjoys playing with technology.This is my random, rambling, b-side blog. Updates are sporadic!!!
You can find my more polished writings at arcadiapage.com.
Ⓤⓟⓓⓐⓣⓔⓢ
6/29/21 Updated post tags for simplicity
6/13/21 Added two pages. One to share more about what I'm doing and another share resources with you. We'll see where all of this goes...
Help Me Write My Next Book
Where Else You Can Find Me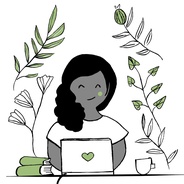 ·.¸¸.·♩♪♫ Stay Creative ♫♪♩·.¸¸.·